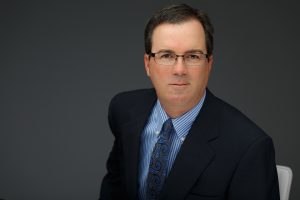 Brian Basinger is the President and Founder of Sapient Road Wealth Management, LLC.  He is a fee-based, independent financial advisor and financial planner. Brian holds a B.A. in economics from UCLA and a M.B.A from the Fuqua School of Business at Duke University.  He has earned the designations of CPA, CFP® and Certified Senior Advisor®.  For nearly two decades his professional career has revolved around the financial markets.
Brian's investing career began in 1995 where he worked as a market maker on the floor the American Stock Exchange trading equity options.  It was there that he saw the daily battle between greed vs fear, and the lessons that he learned then still apply today.  After an 11 year career trading options and running a hedge fund, Brian relocated to his home town of San Diego to embark on a new path in life.
A career in financial planning was almost a natural progression as it allowed Brian to stay connected to the financial markets while simultaneously giving him an opportunity to help others and share his knowledge.  For the past 10 years he has worked exclusively in financial planning.  He enjoys finding solutions to the unique circumstances and needs of each client.
More than his distinguished education and work experience, Brian prides himself on being able to connect with each client.  Many advisors can look good when the market is going up, but who is going to be there when the markets ebb and clients are looking to someone for guidance and reassurance.
Brian has been married to his wife Brenda since 1997 and they have 3 children.  He can often be found down on the athletics fields coaching one of their teams.